AccuTarget™ Human TKL Kinase siRNA Subset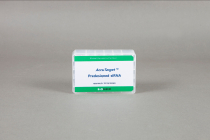 siRNA subset library is a functional family subset of the kinase or phosphatase library. Related siRNAs can be ordered at 0.1, 0.25, 0.5, 1 nmole guaranteed yield.
Overview
Bioneer provides various siRNA library sets according to gene families and pathway classifications. All siRNAs are synthesized in a clean room and supplied via our Bio-RP purification system. Futhermore, Bioneer's Premade Library can directly undergo high-throughput analysis into the functional class of interest. Libraries specific to the certain research areas can be also easily found.
• siRNA Set
We provide 25 gene families and pathway-specific siRNA library sets for various cellular processes, cancer, and disease related researches.
• siRNA Subset
The siRNA subset library is a functional family subset of kinase or phosphatase libraries.
• siRNA Druggable Set
This product is a human druggable siRNA library consisting of 8,175 gene targets known as disease-causing genomes.
Features and Benefits
Select by pathways or families

25 specialized product groups eligible to be chosen depending on the research and use

Pre-validated siRNA libraries

Ready-to-use 691 siRNA libraries with proven efficacy

Various scales & individual orders

0.1, 0.25, 0.5, or 1 nmole available to purchase in various sizes and capable of being ordered individually in 10, 20, 50, or 100 nmoles.

Reasonable price

Maximized efficiency compared with customer's research costs