ExiPrep™ 96 Viral DNA/RNA Kit
Designed for use with the Exiprep™ 96 Lite (A-5250), the Exiprep™ 96 Viral DNA/RNA Kit (K-4614) is the total solution for accurate and rapid extraction of Viral DNA/RNA from clinical samples, such as Sputum, Nasopharyngeal swab, Oropharyngeal swab.
Features
1. Pre-filled buffer cartridge system
2. Simultaneous extraction of nucleic acids from up to 96 clinical samples
3. ExiPrep™ 96 Lite is an instrument that automatically extracts nucleic acids using magnetic rods
Specification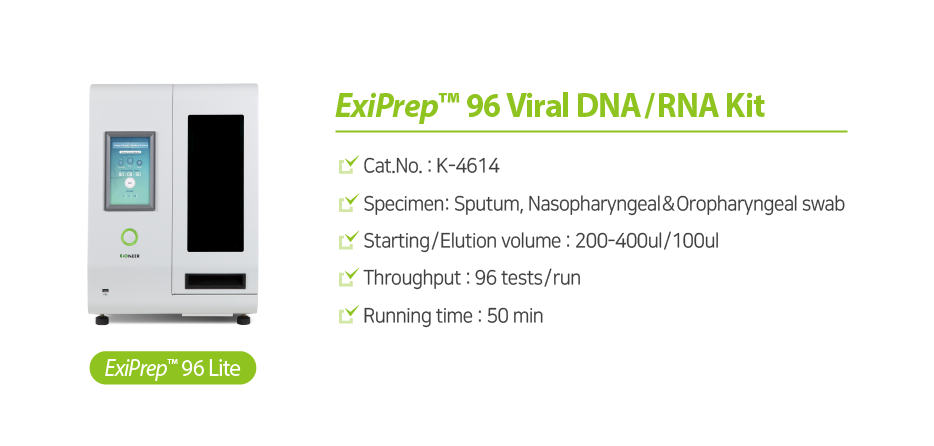 Workflow

Related products
| | |
| --- | --- |
| Cat No. | Product Description |
| K-4614 | ExiPrep Viral DNA/RNA Kit |
| A-5250 | ExiPrep™96 Lite |
Quality Assurance
Bioneer is the holder of Quality Management System Certificates for the following standards.
Contact Us
Please contact order and marketing requests via e-mail.
E-mail : sales@bioneer.com
v.1.0/2021-08-09