In vivo siRNA delivery using SAMiRNA Custom Service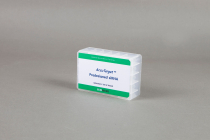 Bioneer's SAMiRNA™ Custom Service provides total solutions for exploring new targets, studying gene function and identifying in vivo efficacy using RNAi mechanisms in animal models.
Overview
Throughout the world, SAMiRNA™ Custom Services combines our pre-clinical research and rich experiences of nucleic acid synthesis and developments to supply the highest quality of DNA oligos and siRNAs using our own unique nanoparticle-based gene delivery technologies. We have been continuously striving to develop new drugs by partnering with global pharmaceutical companies and researching together on the development of SAMiRNA™, the newest technology for the latest next-generation RNAi drugs. Furthermore, we always try our best to provide the best information and service with the most reasonable price to provide new opportunity for researchers undergoing studies on in vivo siRNA through SAMiRNA™ Custom Service.
SAMiRNA™ (Self-Assembled-Micelle-inhibitory-RNA)
SAMiRNA™ is a RNAi drug substance in the form of nanoparticle that uses an innovative new technology developed by our company which has overcome the limitation of traditional therapeutic siRNA technology to safely deliver the siRNA to the in vivo target cells efficiently. As the world's only siRNA prodrug, SAMiRNA™ is a revolutionary RNAi substance composed of a single molecule structure of a nanoparticle which maintains its stability even when it is injected to the bloodstream. It can be selectively delivered to the cancerous and diseased cells. As it enters the target cell, it is converted to siRNA and degrade the cancer-inducing RNA. Most of the siRNA therapeutic technologies currently undergoing clinical tests involve formulation or encapsulation step that uses liposome as the delivery vehicle to transport the synthesized siRNA into the tissue. However, at this time, not only it is difficult to control the loading efficiency of siRNA into the liposome, but as siRNA normally has low loading efficiency, the drug has to undergo complicated QC process for isolation and purification of the packaged siRNA for mass production. Furthermore, some reports state that some lipid components consisting the liposome have toxicity. Unlike this formulation, SAMiRNA™ has overcome the traditional liposome siRNA drugs by being prepared as a single entity in a fully automated synthesis line by self-assembling in an aqueous solution to be made into a stable nanoparticles without formulation. The anticancer effect of this product has been already tested through animal tests. Moreover, SAMiRNA™ has less toxicity than the conventional siRNA carriers, allowing our product to be more advantageous than the others as the new generation drug candidate.
Features and Benefits
Advanced mechanism

The world's only technology delivering the native siRNA/miRNA through the single molecule nanoparticle transporter substance

No side effects

A safe drug delivery system with no inherent immune and inflammatory responses

Low toxicity

Only ~ 100 mpk of NOAEL in mouse

High selectively

Preferential delivery to tumors and inflammatory tissues, suitable for solid tumors, fibrotic diseases

Advanced mechanism

Single step automated synthesis process without the need of additional formulation or complicated quality control tests
SAMiRNA™ Custom Services
The self-assembled siRNA nanoparticles utilize our patented technology to form a unique structure in which the internal siRNA is protected by outer polymer layers, Furthermore, with optimized nanoscale size and the targeting agent attached to its surface and the tumor cells, the SAMiRNA™ can be transported to its target organ with high selectivity.
▶ Detailed service description
1 Custom designed siRNA synthesis
Custom siRNA service provides customized siRNA with the desired sequences, with our company's free-design service being only available to those purchasing our the siRNA synthesis service. Various adjustments can be done to your sequences. For instance, maximum of 32 different 3' overhang choices are provided for customers to select from a wide range of modified siRNA/SAMiRNA™.
2 Genome-wide pre-designed mouse, rat and human siRNA
We design our siRNAs using Turbo si-Designer technology validated with highly efficient yields. Furthermore, to maximize their stability, they are manufactured in our clean room. You can receive your siRNA with the requested sequences quickly as we have always prepared 132,000 predesigned siRNAs for more than 44,000 target genes found in humans, mice, and rats! Easy start your order simply by using the Search and Order page. Moreover, validated real-time PCR primers, essential for siRNA knockdown experiments, are also available for all genes. By using our One-stop shopping, order all the products you need for your RNAi protocols.
3 Quantitation of functional knockdown of target gene by real time qRT-PCR (AccuPower® qPCR Array Service)
We have launched a new qPCR Array System based on our 20 years of molecular diagnostic research experiences. By combining real-time PCR, the most the most sensitive and reliable method for gene expression analysis, and microarray analysis, the simultaneous profiling of multiple gene expression patterns, we have developed an innovative analytical methodology for obtaining accurate results at a lower cost.
More specifically, the qPCR Array System is a panel-type screening system allowing to screen genes related to various pathways and disease at once. Expression patterns of several genes can be easily observed simultaneously. Furthermore, you can receive accurate results quickly as our experienced experts perform the experiments following the qPCR Experimental Guideline.